The Trice Group, LLC
It doesn't matter what type of property you have. Our knowledge of local neighborhoods and formal training as licensed appraisers make us qualified to provide home valuations in Albemarle County for clients ranging from national mortgage companies to local lenders or individual businesses and consumers.
Call us today at 888.440.VALU (8258).

Frequently Asked Questions
Get the best value on every appraisal service.
How do we do more in less time and maintain affordable costs while maintaining high quality? The answer is: Technology. And first and foremost, we know the importance of customer service. You'll be treated with the utmost courtesy in all aspects of working and communicating with The Trice Group, LLC. Our goal is simply a superior experience for our customers. Call us. We guarantee you'll see the difference, too.
Get A Fee Quote
There was a problem returning the RSS feed.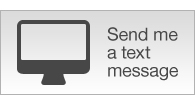 Today's Rates
| Mtg Loan | Rate | APR |
| --- | --- | --- |
| 30-yr Fixed | 4.55% | 4.7% |
| 15-yr Fixed | 4.01% | 4.22% |
| 1-yr Adj | 2.76% | 3.42% |
* national averages
&nbsp
Southwood, Crozet Plaza to get $3.2M each from county
6/19/2019 9:01 PM
Both agreements are contingent on the approval of rezonings for both sites, which are scheduled to go before the Board of Supervisors on Aug. 21...Read More
&nbsp
Council candidate Long says city should seize unfinished building
6/19/2019 8:24 PM
Paul Long, an independent candidate seeking one of three seats on City Council in November's election, held a rally downtown on Wednesday...Read More
&nbsp
Albemarle replaces Jefferson"s birthday with floating holiday
6/19/2019 8:03 PM
Supervisors also approved a resolution in support of the governor"s special session on gun violence...Read More
&nbsp
Drug bust suspect sought after leaving UVa hospital
6/19/2019 7:20 PM
As part of the same investigation, officers arrested Demarcus Mandell Brown, 43, of Charlottesville...Read More
&nbsp
State advocates for license suspension reform, while seeking lawsuit"s dismissal
6/19/2019 6:20 PM
The attorney general"s office urged U.S. Magistrate Norman K. Moon to hold off on ruling on the unconstitutionality of the law until the next General Assembly session...Read More
&nbsp
City man convicted in Greene triple murder returns to court
6/19/2019 4:00 AM
Attorneys discussed why Taybronne White's sister Jasmine was not called to testify, with former defense lawyers arguing she was not a credible witness...Read More
&nbsp
Crowd shows support for Cale at school name meeting
6/18/2019 9:15 PM
An advisory committee held its second of four meetings about whether to recommend a name change for Cale Elementary School...Read More
&nbsp
Proposed Southwood rezoning irks some neighbors
6/18/2019 8:53 PM
Habitat bought the Southwood property off Old Lynchburg Road, near Fifth Street Extended, in 2007, and it plans to redevelop the site into a 700- to 800-unit mixed-income, mixed-use development...Read More
&nbsp
Albemarle approves economic development grant policies
6/18/2019 8:38 PM
County staff had prioritized policy development for these particular state grants because they are already being utilized by the county without a local policy...Read More
&nbsp
Kennard named principal of Baker-Butler Elementary School
6/18/2019 7:39 PM
Seth Kennard, principal of Charles Barrett Elementary School in Alexandria, will assume his new role at the Albemarle County school in mid-July...Read More
---
There was a problem returning the RSS feed.