Tell us a little about what you need, and we'll respond quickly with our price and estimated turnaround time.
Need an appraisal now? Order securely online for an accurate, reliable appraisal to fit your specific needs.
When you need to know the true value of a property, you need an expert. Find out about the appraisal process.
Leading appraisals in The Charlottesville area
For years, mortgage lenders and consumers, as well as other real estate professionals, have depended on our expertise to provide high-quality valuations on a wide range of real estate in the Charlottesville area. By continuously keeping up with local real estate trends in the Charlottesville Area and refreshing our knowledge regarding valuation techniques through accredited courses, we've been consistently able to produce reliable home valuations for people just like you.
There was a problem returning the RSS feed.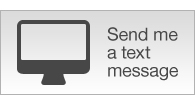 Today's Rates
| Mtg Loan | Rate | APR |
| --- | --- | --- |
| 30-yr Fixed | 4.55% | 4.7% |
| 15-yr Fixed | 4.01% | 4.22% |
| 1-yr Adj | 2.76% | 3.42% |
* national averages
&nbsp
Otto Warmbier"s family to receive some of North Korean bank"s funds
1/1/0001 12:00 AM
A federal judge grants late UVa student"s parents money from seized North Korean assets...Read More
&nbsp
Local woman"s killer sentenced in New York
1/1/0001 12:00 AM
St. Anne"s-Belfield graduate Tessa Majors was killed in a 2019 robbery attempt near Barnard College where she was a freshman...Read More
&nbsp
City names Michael C. Rogers interim city manager
1/1/0001 12:00 AM
Michael C. Rogers, who has experience leading cities such as Washington, D.C., New York and Petersburg, will lead Charlottesville as interim city manager...Read More
&nbsp
UVa suspends vaccine mandate for employees
1/1/0001 12:00 AM
Nearly all employees in the Academic Division have received their first two doses and 85% have provided proof of a booster...Read More
&nbsp
CAT"s future has shorter ride times, and vehicular variety
1/1/0001 12:00 AM
Proposal would diversify buses and riders...Read More
&nbsp
ACRJ experiencing outbreak as local COVID cases surge
1/1/0001 12:00 AM
"An outbreak this size is not unexpected given the community positivity rate of over 35%," ACRJ Superintendent Martin Kumer wrote...Read More
&nbsp
UVa neurologist pleads guilty to child pornography charges
1/1/0001 12:00 AM
Dr. David Lapides faces up to 40 years in prison after pleading guilty Tuesday to two child pornograpy-related charges...Read More
&nbsp
Some Albemarle officials want virtual meetings to continue and it"s a possibility
1/1/0001 12:00 AM
State law requires in-person meetings but county"s COVID emergency declaration allows it to stay online...Read More
&nbsp
Limiting utilities" political contributions winning favor
1/1/0001 12:00 AM
Legislative proposals to curb Virginia utilities' political contributions may be gaining new traction in Richmond, and it's not only because customers are angry at recent widespread power outages caused by a Jan. 3 snow storm...Read More
&nbsp
Local school districts to continue requiring masks in spite of Youngkin order
1/1/0001 12:00 AM
Public schools in Charlottesville and the counties of Albemarle and Nelson will continue to require masks, citing state law and CDC guidance...Read More
---
There was a problem returning the RSS feed.