Tell us a little about what you need, and we'll respond quickly with our price and estimated turnaround time.
Need an appraisal now? Order securely online for an accurate, reliable appraisal to fit your specific needs.
When you need to know the true value of a property, you need an expert. Find out about the appraisal process.
Leading appraisals in The Charlottesville area
For years, mortgage lenders and consumers, as well as other real estate professionals, have depended on our expertise to provide high-quality valuations on a wide range of real estate in the Charlottesville area. By continuously keeping up with local real estate trends in the Charlottesville Area and refreshing our knowledge regarding valuation techniques through accredited courses, we've been consistently able to produce reliable home valuations for people just like you.
There was a problem returning the RSS feed.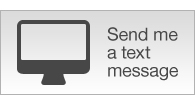 Today's Rates
| Mtg Loan | Rate | APR |
| --- | --- | --- |
| 30-yr Fixed | 4.55% | 4.7% |
| 15-yr Fixed | 4.01% | 4.22% |
| 1-yr Adj | 2.76% | 3.42% |
* national averages
&nbsp
Area school divisions adjust COVID mitigation measures
6/23/2021 6:31 PM
The Albemarle school division won't check individuals' temperatures at facilities and has updated its daily screening tools to account for a person's vaccination status...Read More
&nbsp
Commonwealth Transportation Board approves funding for multiple area road projects
6/23/2021 3:02 PM
Construction on the projects is not expected to start until 2025 at the earliest and 2030 at the latest, depending on what year funding is allocated...Read More
&nbsp
Montpelier shares power with enslaved people"s descendants
6/22/2021 7:05 PM
The National Trust for Historic Preservation, which owns the Orange County home of the fourth U.S. president and "Father of the Constitution," lauded the decision by Montpelier's board of directors...Read More
&nbsp
So far, 3 entities have expressed interest in Charlottesville"s statues
6/22/2021 6:21 PM
Council will fund more CAT buses and youth programmin...Read More
&nbsp
RWSA board assured of resistance to cyberattacks
6/22/2021 6:22 PM
"We specifically don"t allow that type of access to any of our control facilities, even for our own employees ......Read More
&nbsp
Council discusses potential for open alcohol container ordinance
6/21/2021 7:30 PM
Currently, people can only consume alcohol on the Downtown Mall while dining at a bar or restaurant that serves alcohol...Read More
&nbsp
Albemarle School Board incumbents expound on why they"re seeking another term
6/21/2021 7:17 PM
Graham Paige, of the Samuel Miller District; Kate Acuff, of the Jack Jouett District; and Katrina Callsen, of the Rio District, are all unopposed...Read More
&nbsp
Boyles reflects on first four months as Charlottesville city manager
6/20/2021 6:45 PM
"They made it very clear that my No. 1 priority was to help rebuild the staff and bring some trust and stability to the local government. Council has lived up to its word of doing just that....Read More
&nbsp
Visibility, political skills among traits wanted in next city schools superintendent
6/20/2021 6:07 PM
Expanding career and technical education pathways and equity work to include English language learners and LGBTQ students are key challenges facing the school system, according to community interviews and an online survey...Read More
&nbsp
Albemarle-Charlottesville Regional Jail to become own fiscal agent
6/20/2021 5:57 PM
Martin Kumer, superintendent of the Albemarle-Charlottesville Regional Jail, said starting in year two, the jail estimates it will save $40,000 annually...Read More
---
There was a problem returning the RSS feed.