Tell us a little about what you need, and we'll respond quickly with our price and estimated turnaround time.
Need an appraisal now? Order securely online for an accurate, reliable appraisal to fit your specific needs.
When you need to know the true value of a property, you need an expert. Find out about the appraisal process.
Leading appraisals in The Charlottesville area
For years, mortgage lenders and consumers, as well as other real estate professionals, have depended on our expertise to provide high-quality valuations on a wide range of real estate in the Charlottesville area. By continuously keeping up with local real estate trends in the Charlottesville Area and refreshing our knowledge regarding valuation techniques through accredited courses, we've been consistently able to produce reliable home valuations for people just like you.
There was a problem returning the RSS feed.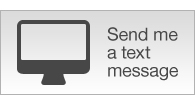 Today's Rates
| Mtg Loan | Rate | APR |
| --- | --- | --- |
| 30-yr Fixed | 4.55% | 4.7% |
| 15-yr Fixed | 4.01% | 4.22% |
| 1-yr Adj | 2.76% | 3.42% |
* national averages
&nbsp
23 deaths reported in TJHD; 63,735 COVID-19 cases across Va.
7/2/2020 10:45 AM
The Thomas Jefferson Health District reported ten new cases today, for a total of 948 reported cases in the region it covers. A new fatality was also reported this morning, bringing the total to 23...Read More
&nbsp
Stonewall Jackson removed from Richmond"s Monument Avenue
7/1/2020 8:24 PM
Mayor Levar Stoney"s decree came weeks after Virginia Gov. Ralph Northam ordered the removal of the most prominent and imposing statue along the avenue: that of Confederate Gen. Robert E. Lee, which sits on state land...Read More
&nbsp
Charlottesville city facilities to remain in Phase Two restrictions as area opens up
7/1/2020 6:03 PM
City Manager Tarron Richardson on Wednesday decided to keep the Phase Two status quo for the city facilities, according to city spokesman Brian Wheeler...Read More
&nbsp
Albemarle begins process to reconsider Confederate statue
7/1/2020 5:58 PM
On Wednesday, Albemarle County"s Board of Supervisors approved to schedule and advertise the August public hearing on its intent to "remove, relocate, contextualize or cover" a monument to Confederate soldiers at the Albemarle County courthouse...Read More
&nbsp
Charlottesville has no plans to repave after spraypaint incident, despite obtaining cost estimate
7/1/2020 4:34 PM
Charlottesville has no immediate plans to repave a section of Market Street, city officials said this week...Read More
&nbsp
COVID-19 cases rising in TJHD; 22 deaths reported
7/1/2020 4:00 PM
Today, the Thomas Jefferson Health District reported 938 cases of COVID-19 across the region. The region"s current seven-day positivity rate from PCR testing sits at 7.9%...Read More
&nbsp
Residents push back on planned Preston-Grady road project
7/1/2020 3:34 PM
Some take issue with plan to address traffic issues at intersection...Read More
&nbsp
Scottsville woman charged with murdering daughter pleads guilty to lesser charge
7/1/2020 3:00 PM
Suzanne Ruth Mirsky was arrested by the Fluvanna County Sheriff"s Office in February and initially charged with second-degree murder...Read More
&nbsp
Charter school committee to reexamine naming recommendation
7/1/2020 2:32 PM
After opposition to a proposed new name for Albemarle County's unified charter school, the school division's community advisory committee will meet next Tuesday to reassess its recommendation...Read More
&nbsp
Holiday closings for July 4, 2020
7/1/2020 11:15 AM
» Federal, state and local government offices: Closed Friday...Read More
---
There was a problem returning the RSS feed.