Tell us a little about what you need, and we'll respond quickly with our price and estimated turnaround time.
Need an appraisal now? Order securely online for an accurate, reliable appraisal to fit your specific needs.
When you need to know the true value of a property, you need an expert. Find out about the appraisal process.
Leading appraisals in The Charlottesville area
For years, mortgage lenders and consumers, as well as other real estate professionals, have depended on our expertise to provide high-quality valuations on a wide range of real estate in the Charlottesville area. By continuously keeping up with local real estate trends in the Charlottesville Area and refreshing our knowledge regarding valuation techniques through accredited courses, we've been consistently able to produce reliable home valuations for people just like you.
There was a problem returning the RSS feed.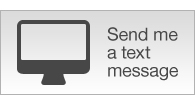 Today's Rates
| Mtg Loan | Rate | APR |
| --- | --- | --- |
| 30-yr Fixed | 4.55% | 4.7% |
| 15-yr Fixed | 4.01% | 4.22% |
| 1-yr Adj | 2.76% | 3.42% |
* national averages
&nbsp
1619 Project leader calls for UVa to take real action to amend for slavery"s legacy
2/17/2020 8:37 PM
When Ryan asked what her recommendations are for universities grappling with their own history, Hannah-Jones said that the least UVa should do is give free tuition to ancestors of the slaves who built the university...Read More
&nbsp
Orange schools consider purchase of GPS bus app so parents can track arrival times
2/17/2020 7:45 PM
Also, if a bus broke down, the system would send a message to the parents of the children on board. It would "let them know immediately and give them a revised drop-off time....Read More
&nbsp
Stanardsville man enters plea deal in child porn case
2/17/2020 7:36 PM
Eric James Jones, 52, pleaded guilty to one count of solicitation of a minor, one count of possession and one count of distribution of child pornography...Read More
&nbsp
Albemarle plans series of events about Court Square
2/17/2020 2:51 PM
Albemarle County is hosting a series of educational tours, listening sessions and community panels from February through May to get community input on the county"s portion of Court Square...Read More
&nbsp
Virginia Senate panel puts off assault weapons ban until next year in setback for Northam
2/17/2020 1:30 PM
Four Democrats, including Charlottesville-area Sen. R. Creigh Deeds, joined Republicans to defeat the measure Monday in the Senate Judiciary Committe...Read More
&nbsp
Richmond Catholic Diocese launches monetary settlement program for sexual abuse victims
2/17/2020 10:58 AM
In order to participate in the compensation program, victims must initiate a claim by April 3 and file the claim by May 15...Read More
&nbsp
Nuclear plant update goes before Louisa board
2/17/2020 9:51 AM
Dominion has filed notice with the Nuclear Regulatory Commission that it will request to continue operating the two generation units for another 20 years after the current licenses end...Read More
&nbsp
Local LARP group provides combative alternative to Valentine"s Day traditions
2/16/2020 6:00 PM
"It's an opportunity for people to get out, have some fun and hit each other during a time of the year that can be a little tough and cold. People come to hang out with their friends, make some new...Read More
&nbsp
Effort to stall Trump rollback of environmental regulations continues in Charlottesville court
2/16/2020 4:45 PM
The Southern Environmental Law Center claims that the proposed changes to NEPA are "sweeping and industry-friendly," and could cause long term environmental damage...Read More
&nbsp
Albemarle schools developing plan to eliminate racism in the division
2/16/2020 3:45 PM
A 17-member steering committee is developing tools to examine bias in curriculum, looking at alternative discipline programs and changing how students are recommended for advanced coursework...Read More
---
There was a problem returning the RSS feed.