Tell us a little about what you need, and we'll respond quickly with our price and estimated turnaround time.
Need an appraisal now? Order securely online for an accurate, reliable appraisal to fit your specific needs.
When you need to know the true value of a property, you need an expert. Find out about the appraisal process.
Leading appraisals in The Charlottesville area
For years, mortgage lenders and consumers, as well as other real estate professionals, have depended on our expertise to provide high-quality valuations on a wide range of real estate in the Charlottesville area. By continuously keeping up with local real estate trends in the Charlottesville Area and refreshing our knowledge regarding valuation techniques through accredited courses, we've been consistently able to produce reliable home valuations for people just like you.
There was a problem returning the RSS feed.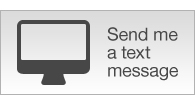 Today's Rates
| Mtg Loan | Rate | APR |
| --- | --- | --- |
| 30-yr Fixed | 4.55% | 4.7% |
| 15-yr Fixed | 4.01% | 4.22% |
| 1-yr Adj | 2.76% | 3.42% |
* national averages
&nbsp
Initial CRB members, community concerned final proposal is too weak
10/22/2019 5:49 PM
At a meeting on Monday, Charlottesville City Councilors and members of the public discussed a proposal that would create a police civilian review board...Read More
&nbsp
Advisory committee narrows list of county capital projects
10/22/2019 5:42 PM
Advisory committee does support expansions at Cale and Crozet elementary schools...Read More
&nbsp
Water restrictions not recommended for Charlottesville
10/22/2019 4:26 PM
Rivanna Water and Sewer Authority staff said on Tuesday that recent rains have brought the current status of the region's drought indicators back up to normal...Read More
&nbsp
Council candidates to discuss housing at forum
10/22/2019 3:43 PM
The candidates for Charlottesville City Council will discuss local housing issues at a forum next week...Read More
&nbsp
December trial set for man accused of threatening local activist
10/22/2019 2:55 PM
According to court records filed on Monday, McMahon will see a jury trial starting on December 23...Read More
&nbsp
Northam kicks off statewide investment program at Darden event
10/22/2019 12:32 PM
Opportunity Virginia will encourage investment in distressed areas of the state...Read More
&nbsp
As dissent boils up, council begins first deliberations over CRB bylaws
10/21/2019 9:10 PM
Initial board members, supporters rail against proposal...Read More
&nbsp
White Hall hopefuls talk growth, traffic, school facilities
10/21/2019 8:15 PM
About 50 community members attended the forum hosted by the League of Women Voters of the Charlottesville Area at the Crozet Library...Read More
&nbsp
Bell, Alcorn talk school funding, redistricting
10/21/2019 7:40 PM
Monday's forum was hosted by the Fluvanna County Chamber of Commerce and also featured candidates from Virginia's 65th House District and the 22nd Senate District...Read More
&nbsp
Arrest made in thefts from area brewery, orchard, restaurant
10/21/2019 7:03 PM
Marc Sumner Hunt, 35, is accused of stealing from Pro Re Nata Farm Brewery, Carter Mountain Orchard, Michael Shaps Wineworks, Collina Farm and B.Good...Read More
---
There was a problem returning the RSS feed.