The Trice Group, LLC
It doesn't matter what type of property you have. Our knowledge of local neighborhoods and formal training as licensed appraisers make us qualified to provide home valuations in Albemarle County for clients ranging from national mortgage companies to local lenders or individual businesses and consumers.
Call us today at 888.440.VALU (8258).

Frequently Asked Questions
Get the best value on every appraisal service.
How do we do more in less time and maintain affordable costs while maintaining high quality? The answer is: Technology. And first and foremost, we know the importance of customer service. You'll be treated with the utmost courtesy in all aspects of working and communicating with The Trice Group, LLC. Our goal is simply a superior experience for our customers. Call us. We guarantee you'll see the difference, too.
Get A Fee Quote
There was a problem returning the RSS feed.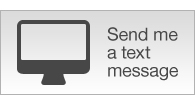 Today's Rates
| Mtg Loan | Rate | APR |
| --- | --- | --- |
| 30-yr Fixed | 4.55% | 4.7% |
| 15-yr Fixed | 4.01% | 4.22% |
| 1-yr Adj | 2.76% | 3.42% |
* national averages
&nbsp
Flint"s spark helps Stony Point students get over first-day jitters
8/21/2019 6:36 PM
For 47 years, students at Stony Point Elementary in Albemarle County have seen a familiar face: that of physical education teacher Wayne Flint...Read More
&nbsp
Riggleman visits Albemarle gaming machine manufacturer on business tour
8/21/2019 6:25 PM
Rep. Denver Riggleman said he would like to see immigration streamlined to allow for more workers to come to the U.S...Read More
&nbsp
Chase to open its first branch bank in Charlottesville
8/21/2019 4:14 PM
U.S. Rep. Denver Riggleman will attend ribbon cutting ceremony on Friday...Read More
&nbsp
County looks to tighten agricultural-forestal districts
8/20/2019 9:11 PM
To help further "close a loophole," additional land in some of Albemarle County's agricultural-forestal districts could be removed in the future...Read More
&nbsp
Missing dog found dead; cat still missing after Charlottesville kennel fire
8/20/2019 8:53 PM
Pet Paradise is now offering a reward of $2,000 per pet for the safe return of the dog, Bailey, and cat, Izzy...Read More
&nbsp
UVa study helps further understanding of red meat allergy caused by ticks
8/20/2019 7:28 PM
University of Virginia researchers believe they are one step closer to understanding why some people bitten by the Lone Star tick develop an allergy to red meat...Read More
&nbsp
Architecture panel advances Belmont Bridge project
8/20/2019 7:13 PM
The Charlottesville Board of Architectural Review on Tuesday approved a certificate of appropriateness for the $24.7 million project...Read More
&nbsp
Multimillionaire dismissed from sisters" rally lawsuit
8/20/2019 6:02 PM
William Regnery II, a multimillionaire and founder of the white supremacist National Policy Institute think tank, has been dismissed from a lawsuit filed by victims of the 2017 Unite the Right car attack...Read More
&nbsp
City Council supports equity panel"s recommendations
8/20/2019 3:25 PM
The council on Monday gave its blessing for the city manager's advisory committee on equity to continue pursuing its proposals...Read More
&nbsp
Two convicted in rally beating to present appeal arguments
8/19/2019 7:21 PM
Jacob Goodwin and Alex Ramos were sentenced to eight years and six years in prison, respectively, in the beating DeAndre Harris at the Market Street Parking Garage...Read More
---
There was a problem returning the RSS feed.