Tell us a little about what you need, and we'll respond quickly with our price and estimated turnaround time.
Need an appraisal now? Order securely online for an accurate, reliable appraisal to fit your specific needs.
When you need to know the true value of a property, you need an expert. Find out about the appraisal process.
Leading appraisals in The Charlottesville area
For years, mortgage lenders and consumers, as well as other real estate professionals, have depended on our expertise to provide high-quality valuations on a wide range of real estate in the Charlottesville area. By continuously keeping up with local real estate trends in the Charlottesville Area and refreshing our knowledge regarding valuation techniques through accredited courses, we've been consistently able to produce reliable home valuations for people just like you.
There was a problem returning the RSS feed.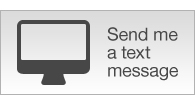 Today's Rates
| Mtg Loan | Rate | APR |
| --- | --- | --- |
| 30-yr Fixed | 4.55% | 4.7% |
| 15-yr Fixed | 4.01% | 4.22% |
| 1-yr Adj | 2.76% | 3.42% |
* national averages
&nbsp
"This is absolutely horrible;" City Council blasted for excluding CRB from listening session
8/3/2020 7:39 PM
Members of Charlottesville"s Police Civilian Review Board reportedly considering mass resignations in response to not being invited to a city discussion on policing...Read More
&nbsp
Pandemic slows local real estate market
8/3/2020 4:53 PM
As economic restrictions ease, the local real estate market should pick up steam, officials say...Read More
&nbsp
Highest winds and heaviest rains from Isaias will hit central Va. on Tuesday morning
8/3/2020 2:35 PM
Tropical Storm Isaias will bring heavy rains to our region late tonight that could total 2 to 4 inches, with the potential for 6 inches in spots. The region is also under a Flash Flood Watch until Tuesday evening...Read More
&nbsp
State police argue rally operations plan was properly redacted
8/3/2020 2:36 PM
Counsel for VSP claim the Unite the Right operations plan is exempt from FOIA in an ongoing lawsuit brought in 2017...Read More
&nbsp
City closing cooling centers
8/3/2020 1:50 PM
Charlottesville is closing its cooling centers as cooler weather enters the area...Read More
&nbsp
Spanberger holding telephone town hall
8/3/2020 1:52 PM
U.S. Rep. Abigail Spanberger, D-Glen Allen, will hold a telephone town hall on Tuesday...Read More
&nbsp
James Monroe"s Highlands grounds to open Thursday
8/3/2020 1:39 PM
Buildings will remain closed when James Monroe"s Highland opens its gardens and grounds to visitors this week...Read More
&nbsp
TJHD approaching 1,800 cases; Virginia COVID-19 cases rise by 3,218 since Friday
8/3/2020 12:35 PM
On Monday, 44 new cases were reported in the Thomas Jefferson Health District. Albemarle County has 775 cases and 12 fatalities. The city of Charlottesville is nearing 500 cases, with 495 reported cases and 13 fatalities...Read More
&nbsp
Greene farm, livestock show opens Thursday
8/2/2020 8:09 PM
The show provides the opportunity for Greene County children and teens to show their livestock in a competition setting that showcases all of their hard work in raising and caring for their animals...Read More
&nbsp
Northern Virginia man drowns in Lake Anna
8/2/2020 5:47 PM
Saturday"s drowning was the second at the lake in less than a month...Read More
---
There was a problem returning the RSS feed.