Tell us a little about what you need, and we'll respond quickly with our price and estimated turnaround time.
Need an appraisal now? Order securely online for an accurate, reliable appraisal to fit your specific needs.
When you need to know the true value of a property, you need an expert. Find out about the appraisal process.
Leading appraisals in The Charlottesville area
For years, mortgage lenders and consumers, as well as other real estate professionals, have depended on our expertise to provide high-quality valuations on a wide range of real estate in the Charlottesville area. By continuously keeping up with local real estate trends in the Charlottesville Area and refreshing our knowledge regarding valuation techniques through accredited courses, we've been consistently able to produce reliable home valuations for people just like you.
There was a problem returning the RSS feed.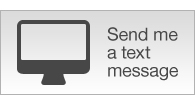 Today's Rates
| Mtg Loan | Rate | APR |
| --- | --- | --- |
| 30-yr Fixed | 4.55% | 4.7% |
| 15-yr Fixed | 4.01% | 4.22% |
| 1-yr Adj | 2.76% | 3.42% |
* national averages
&nbsp
Council to hold work session on Vietnam memorial access
11/18/2019 8:14 PM
"Even if we get the trail [grade] down to 3%, even if we lower the memorial 12 feet, that doesn't address the key issue of getting to the memorial as it is now....Read More
&nbsp
More apartments proposed for Stonefield
11/18/2019 8:00 PM
"This is just one of those components that fulfills that original vision; this is not something new that"s being asked for....Read More
&nbsp
GOP delegate to seek Spanberger"s seat
11/18/2019 7:15 PM
Attacks congresswoman"s use of taxpayer funds to send promotional mai...Read More
&nbsp
Stolle to request recount; Freitas officially wins re-election
11/18/2019 6:50 PM
Del. Nick Freitas, R-Culpeper, is the first candidate to win a write-in campaign for the General Assembly since 1989, when Jackie Stump, head of the Virginia arm of United Mine Workers, defeated Democratic Del. Donald McGlothlin Sr. in Southwest Virginia...Read More
&nbsp
ECC board cuts emergency manager at Albemarle"s request
11/18/2019 6:30 PM
Albemarle County will create its own position and Charlottesville could follow suit...Read More
&nbsp
Many of those injured in I-64 wreck released from hospitals; no charges will be placed
11/18/2019 4:41 PM
No charges will be placed as road conditions and fog were determined to have caused the crash...Read More
&nbsp
Public TV to air film about UVa professor"s juvenile detention literature program
11/18/2019 4:25 PM
"Seats at the Table" follows the class in which UVa students go each week to a maximum-security juvenile correctional center to study Russian literature with the incarcerated teens...Read More
&nbsp
Man charged with threatening council candidate requests new trial date
11/18/2019 2:25 PM
According to the indictment, Daniel McMahon used the internet and social media accounts to threaten physical harm, intimidate D.G. and interfere with D.G.'s campaigning...Read More
&nbsp
Charlottesville police-court building has mold, leaks
11/18/2019 10:45 AM
Interim Deputy City Manager Paul Oberdorfer said the leaks were discovered in February after a heavy rain. Subsequent tests were positive for microbial mold spores...Read More
&nbsp
Thefts from vehicles on the increase in Charlottesville, Albemarle, police say
11/17/2019 8:50 PM
Opportunity less likely to knock when the car door is locke...Read More
---
There was a problem returning the RSS feed.