Tell us a little about what you need, and we'll respond quickly with our price and estimated turnaround time.
Need an appraisal now? Order securely online for an accurate, reliable appraisal to fit your specific needs.
When you need to know the true value of a property, you need an expert. Find out about the appraisal process.
Leading appraisals in The Charlottesville area
For years, mortgage lenders and consumers, as well as other real estate professionals, have depended on our expertise to provide high-quality valuations on a wide range of real estate in the Charlottesville area. By continuously keeping up with local real estate trends in the Charlottesville Area and refreshing our knowledge regarding valuation techniques through accredited courses, we've been consistently able to produce reliable home valuations for people just like you.
There was a problem returning the RSS feed.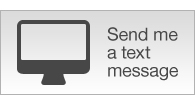 Today's Rates
| Mtg Loan | Rate | APR |
| --- | --- | --- |
| 30-yr Fixed | 4.55% | 4.7% |
| 15-yr Fixed | 4.01% | 4.22% |
| 1-yr Adj | 2.76% | 3.42% |
* national averages
&nbsp
4 road projects chosen for applications for Smart Scale funding
7/28/2021 7:35 PM
An extension of Hillsdale Drive Extended from Hydraulic Road to U.S. 250 and a flyover of U.S. 29 were not recommended to move forward...Read More
&nbsp
City will extend strategic plan timeline, change budget process for FY 2023
7/27/2021 7:58 PM
A key change to the FY 2023 budget process is the requirement for each city department to prepare and present its own budget request prior to the development of the city manager's budget...Read More
&nbsp
City adjusts reconfiguration plan after high cost estimate
7/27/2021 7:51 PM
The working group leading the project settled on $60 million for the first phase at Buford Middle School...Read More
&nbsp
Federal review recommends leaving canceled Atlantic Coast Pipeline pipe, felled trees in place
7/27/2021 5:18 PM
Draft analysis declines to weigh in on easement issu...Read More
&nbsp
Charlottesville judge reduces sentence slightly in brutal 2018 assault
7/27/2021 5:11 PM
Charlottesville Circuit Judge Richard E. Moore reduced Mario J. Hodges" 26-year active sentence by a year...Read More
&nbsp
City documents reveal entities interested in Confederate statues
7/26/2021 6:45 PM
So far, 14 groups, 18 individuals have expressed interes...Read More
&nbsp
Lightning over Woodbrook
7/26/2021 5:56 PM
Evangeline Lyons, a rising sixth-grader at Albemarle County"s Lakeside Middle School, captured this dramatic image of lightning over the Woodbrook area on Sunday...Read More
&nbsp
Elections officials push back against Schilling lawsuit
7/26/2021 5:32 PM
The local radio host claims his right to vote was violated, he was the subject of voter intimidation and that he was the victim of assault, battery and false imprisonment at the hands of the two unnamed poll workers...Read More
&nbsp
Plans for Orange-Madison drug court move forward
7/26/2021 4:31 PM
The venture would serve approximately 20 non-violent offender...Read More
&nbsp
Proposal for Rio Point, formerly known as Parkway Place, revived
7/25/2021 6:27 PM
Estimated rents on the apartment units have gone up significantly since the Albemarle County Board of Supervisors first shot down the proposal...Read More
---
There was a problem returning the RSS feed.