Tell us a little about what you need, and we'll respond quickly with our price and estimated turnaround time.
Need an appraisal now? Order securely online for an accurate, reliable appraisal to fit your specific needs.
When you need to know the true value of a property, you need an expert. Find out about the appraisal process.
Leading appraisals in The Charlottesville area
For years, mortgage lenders and consumers, as well as other real estate professionals, have depended on our expertise to provide high-quality valuations on a wide range of real estate in the Charlottesville area. By continuously keeping up with local real estate trends in the Charlottesville Area and refreshing our knowledge regarding valuation techniques through accredited courses, we've been consistently able to produce reliable home valuations for people just like you.
There was a problem returning the RSS feed.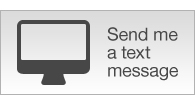 Today's Rates
| Mtg Loan | Rate | APR |
| --- | --- | --- |
| 30-yr Fixed | 4.55% | 4.7% |
| 15-yr Fixed | 4.01% | 4.22% |
| 1-yr Adj | 2.76% | 3.42% |
* national averages
&nbsp
Partnership aims to bring broadband to Louisa County
1/1/0001 12:00 AM
Louisa is finalizing a partnership with Rappahannock Electric Cooperative, Firefly Fiber Broadband, a subsidiary of Central Virginia Electric Cooperative and Dominion Energy to "ensure high-speed internet access is available to all of the homes and businesses in the county....Read More
&nbsp
Watch Now: Boyles" budget proposal slightly smaller than current year
1/1/0001 12:00 AM
...Read More
&nbsp
Changes to CAT bus service proposed in hopes of increasing ridership
1/1/0001 12:00 AM
Charlottesville Area Transit is proposing potential changes to bus service in the next fiscal year in an attempt to increase ridership...Read More
&nbsp
Lohmann: 50 years later, a Bronze Star for Vietnam vet from Louisa
1/1/0001 12:00 AM
There have been paperwork nightmares and bureaucratic runarounds, but now — with an assist from Sen. Tim Kaine, D-Va. — a measure of long-delayed glory for Mallory has finally come...Read More
&nbsp
Ask the Weather Guys: How severe was the Northern Hemisphere winter this year?
1/1/0001 12:00 AM
Despite the severe cold snap in the middle of February, the seasonal average cold pool area over the Northern Hemisphere was the ninth smallest in the last 73 years...Read More
&nbsp
Watch Now: Area marching bands adapt practices, performances to unusual circumstances
1/1/0001 12:00 AM
"Even though there aren't going to be fans, it's a good time to have school spirit, which hasn't happened in a super long time....Read More
&nbsp
Watch Now: New City Council candidate says now is the time to get involved
1/1/0001 12:00 AM
Yasmine Washington is an Albemarle High School graduate and entrepreneur...Read More
&nbsp
Pandemic doesn"t slow housing construction in Albemarle
1/1/0001 12:00 AM
Even with the COVID-19 pandemic, Albemarle County saw a residential building boom in 2020, issuing permits for the most dwellings in one year in nearly 20 years...Read More
&nbsp
Fields deposition canceled due to claims of mental health issues
1/1/0001 12:00 AM
James Alex Fields Jr., one of several defendants in the federal Sines v. Kessler rally lawsuit, has been hallucinating and acting bizarrely, according to his counsel...Read More
&nbsp
Watch Now: Yancey Heritage and History Exhibit tells the story of education in Esmont
1/1/0001 12:00 AM
"This exhibit sounded like the perfect thing to do — create something that would help the community with their healing phase, but also help the community tell the stories of how they saw the school, what the school meant to...Read More
---
There was a problem returning the RSS feed.