The Trice Group, LLC
It doesn't matter what type of property you have. Our knowledge of local neighborhoods and formal training as licensed appraisers make us qualified to provide home valuations in Albemarle County for clients ranging from national mortgage companies to local lenders or individual businesses and consumers.
Call us today at 888.440.VALU (8258).

Frequently Asked Questions
Get the best value on every appraisal service.
How do we do more in less time and maintain affordable costs while maintaining high quality? The answer is: Technology. And first and foremost, we know the importance of customer service. You'll be treated with the utmost courtesy in all aspects of working and communicating with The Trice Group, LLC. Our goal is simply a superior experience for our customers. Call us. We guarantee you'll see the difference, too.
Get A Fee Quote
There was a problem returning the RSS feed.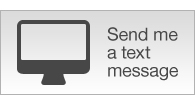 Today's Rates
| Mtg Loan | Rate | APR |
| --- | --- | --- |
| 30-yr Fixed | 4.55% | 4.7% |
| 15-yr Fixed | 4.01% | 4.22% |
| 1-yr Adj | 2.76% | 3.42% |
* national averages
&nbsp
Virginia slave dwellings being added to Google Street View
7/15/2019 8:10 PM
Charlottesville-based Virginia Humanities has created virtual tours of the living quarter...Read More
&nbsp
Nature Conservancy buys more than 150,000 acres in western Virginia
7/15/2019 8:00 PM
Will combine with 100,000 acres in Tennessee and Kentucky to form investment and conservation project...Read More
&nbsp
Lynching soil exhibit unveiling is Wednesday
7/15/2019 7:05 PM
The unveiling will take place at noon on the first floor of the the County Office Building on McIntire Road...Read More
&nbsp
Fields sentenced to life in prison on state charges
7/15/2019 5:30 PM
Victims seeking closure will not find it in court, defense attorney Denise Lunsford said, before arguing that many of those affected have chosen to remain victims instead of becoming stronger as a result and employing compassion...Read More
&nbsp
Forestry program aims to help James River
7/15/2019 5:12 PM
Eligible property owners can apply for free buffer materials and installation at jamesriverbuffers.org...Read More
&nbsp
Albemarle County Fair happening July 25-27
7/15/2019 4:46 PM
The "agricultural celebration" will include more than 100 farm animals, exhibits, baked goods, crafts, family entertainment and a livestock sale...Read More
&nbsp
PVCC starts board to advise on drones
7/15/2019 4:25 PM
"Virginia has been a leader in [Unmanned Aircraft Systems] implementation in public safety....Read More
&nbsp
Area coalition creates Youth toolkit about tobacco
7/15/2019 4:21 PM
A local coalition has launched a toolkit to help educate parents and young people about the dangers of e-cigarettes, vape pens and JUULs...Read More
&nbsp
Beer industry"s good health spurs local growers, malters into action
7/14/2019 8:35 PM
Craft beer"s success in Virginia has brewed new careers for barley growers and malters...Read More
&nbsp
UVa housing preps for large first-year class
7/14/2019 7:25 PM
As of Friday, UVa was expecting to enroll 3,974 students for the Class of 2023, slightly higher than its target of 3,750...Read More
---
There was a problem returning the RSS feed.