Tell us a little about what you need, and we'll respond quickly with our price and estimated turnaround time.
Need an appraisal now? Order securely online for an accurate, reliable appraisal to fit your specific needs.
When you need to know the true value of a property, you need an expert. Find out about the appraisal process.
Leading appraisals in The Charlottesville area
For years, mortgage lenders and consumers, as well as other real estate professionals, have depended on our expertise to provide high-quality valuations on a wide range of real estate in the Charlottesville area. By continuously keeping up with local real estate trends in the Charlottesville Area and refreshing our knowledge regarding valuation techniques through accredited courses, we've been consistently able to produce reliable home valuations for people just like you.
There was a problem returning the RSS feed.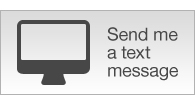 Today's Rates
| Mtg Loan | Rate | APR |
| --- | --- | --- |
| 30-yr Fixed | 4.55% | 4.7% |
| 15-yr Fixed | 4.01% | 4.22% |
| 1-yr Adj | 2.76% | 3.42% |
* national averages
&nbsp
City Council spars over salary study in surplus discussion
1/21/2020 8:10 PM
Charlottesville City Council flip-flopped several times on giving a pay raise to low-wage staff members before mostly backing the recommended allocation of surplus funding...Read More
&nbsp
Civil War-era sword finds a more visible home in Spotsylvania museum
1/21/2020 6:15 PM
The sword soon to be displayed at the Spotsylvania County Museum was pulled, not out of stone like Excalibur, but from under the floorboards of a historic church at Spotsylvania Courthouse...Read More
&nbsp
JAUNT to debut first-ever all-electric transit vehicle
1/21/2020 3:32 PM
The vehicle, a Ford Transit Passenger Van, can seat 10 passengers and has a range of up to 120 miles on a single charge...Read More
&nbsp
State to remove Lake Anna fishing catwalk
1/21/2020 11:11 AM
The fishing catwalk, located off Moody Town Road, near Bumpass, is the only public access point to the lake within Louisa County, according to a news release. The department recently suspended access to the catwalk...Read More
&nbsp
Local MLK event promotes service and dreaming
1/20/2020 7:40 PM
Ann Wicks Carter received the annual Alicia B. Lugo Award...Read More
&nbsp
Area GOP delegates" measures range from asthma inhaler administration to Tebow bill
1/20/2020 7:00 PM
HB 860, introduced by Del. Rob Bell, R-Albemarle, would allow school staff members to administer inhaled asthma medication to students with prescriptions, which is not currently allowed...Read More
&nbsp
Albemarle police alert public to phone scam
1/20/2020 11:13 AM
The Albemarle County Police Department does not contact individuals for wire transfers. Anyone receiving such a call should hang up and call county police at (434) 977-9041 to report the call...Read More
&nbsp
LIVE UPDATES: Thousands gather around Capitol Square in Richmond ahead of gun-rights rally
1/20/2020 7:45 AM
Updates from Capitol Square throughout the day during the gun-rights rally in Richmond...Read More
&nbsp
Language on markers honoring students who integrated Albemarle schools at issue
1/19/2020 6:15 PM
Does "Passive Resistance" refer to "Massive Resistance light" or to nonviolent protest techniques used in the civil rights movement...Read More
&nbsp
Skill machines lawsuit against Platania could be made moot by legislation
1/19/2020 5:01 PM
Complaint against Charlottesville"s commonwealth"s attorney is remanded to circuit cour...Read More
---
There was a problem returning the RSS feed.