Tell us a little about what you need, and we'll respond quickly with our price and estimated turnaround time.
Need an appraisal now? Order securely online for an accurate, reliable appraisal to fit your specific needs.
When you need to know the true value of a property, you need an expert. Find out about the appraisal process.
Leading appraisals in The Charlottesville area
For years, mortgage lenders and consumers, as well as other real estate professionals, have depended on our expertise to provide high-quality valuations on a wide range of real estate in the Charlottesville area. By continuously keeping up with local real estate trends in the Charlottesville Area and refreshing our knowledge regarding valuation techniques through accredited courses, we've been consistently able to produce reliable home valuations for people just like you.
There was a problem returning the RSS feed.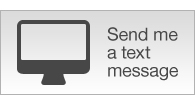 Today's Rates
| Mtg Loan | Rate | APR |
| --- | --- | --- |
| 30-yr Fixed | 4.55% | 4.7% |
| 15-yr Fixed | 4.01% | 4.22% |
| 1-yr Adj | 2.76% | 3.42% |
* national averages
&nbsp
Charlottesville schools eye batch of transportation changes in response to drive shortage
1/1/0001 12:00 AM
"It's not going away," Charlottesville chief operations officer Kim Powell said of the shortage. "We have to be prepared to try new things....Read More
&nbsp
Fluvanna Leadership Development Program recruiting 20th anniversary class.
1/1/0001 12:00 AM
Fluvanna County is looking for leaders...Read More
&nbsp
After taking oath at Monticello, new citizens embrace opportunity to vote
1/1/0001 12:00 AM
"It's a great honor to be a U.S. citizen. Finally I can vote....Read More
&nbsp
UVA fired and rehired its president 10 years ago, fearing a crisis that never materialized
1/1/0001 12:00 AM
Teresa Sullivan and a small group of high-level employees at the University of Virginia gathered on a pavilion balcony overlooking the Lawn 10 years ago to discuss the tectonic decision made that day. Sullivan, president of UVA, had been pushed...Read More
&nbsp
'Witnessing Resistance': Healing the community with photos and conversations
1/1/0001 12:00 AM
A local photographer who took photos before, during and after the deadly Aug. 12, 2017, white supremacist "Unite The Right" rally spoke on the opening night of an exhibit of work he hopes that will help heal from the trauma...Read More
&nbsp
Literacy Volunteers citizenship program grows during pandemic
1/1/0001 12:00 AM
During the pandemic, the organization retooled its classes, moved them online and saw participation double...Read More
&nbsp
July 4 fireworks show to benefit CARS
1/1/0001 12:00 AM
A look at a busy holiday weekend in the Charlottesville area...Read More
&nbsp
New principals named for two Albemarle schools
1/1/0001 12:00 AM
A Chesterfield County administrator is taking over Henley MIddle School while an Illinois elementary principal will be the next principal at Hollymead Elementary...Read More
&nbsp
Youngkin appoints four new members to UVa"s Board of Visitors
1/1/0001 12:00 AM
Bert Ellis Jr. of Hilton Head, South Carolina, Dr. Stephen Long of Richmond, Amanda Pillion of Abingdon and Doug Wetmore of Glen Allen will serve beginning on July 1...Read More
&nbsp
In a "bold, ambitious step," Big Ten grows to 16 with additions of USC, UCLA
1/1/0001 12:00 AM
Multiple reports indicated Big Ten expansion may not be over. Would remaining Pac-12 members like Washington and Oregon also be possibilities to change leagues? What about Stanford...Read More
---
There was a problem returning the RSS feed.