Tell us a little about what you need, and we'll respond quickly with our price and estimated turnaround time.
Need an appraisal now? Order securely online for an accurate, reliable appraisal to fit your specific needs.
When you need to know the true value of a property, you need an expert. Find out about the appraisal process.
Leading appraisals in The Charlottesville area
For years, mortgage lenders and consumers, as well as other real estate professionals, have depended on our expertise to provide high-quality valuations on a wide range of real estate in the Charlottesville area. By continuously keeping up with local real estate trends in the Charlottesville Area and refreshing our knowledge regarding valuation techniques through accredited courses, we've been consistently able to produce reliable home valuations for people just like you.
There was a problem returning the RSS feed.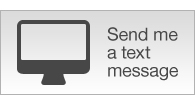 Today's Rates
| Mtg Loan | Rate | APR |
| --- | --- | --- |
| 30-yr Fixed | 4.55% | 4.7% |
| 15-yr Fixed | 4.01% | 4.22% |
| 1-yr Adj | 2.76% | 3.42% |
* national averages
&nbsp
WATCH NOW: PVCC graduates encouraged to be active in their community
5/14/2021 7:10 PM
In a pre-recorded segment, Gov. Ralph Northam told graduates that COVID-19 and the difficulties it presented made them stronger than they may know...Read More
&nbsp
City School Board aims to select new superintendent by late August
5/14/2021 5:33 PM
The first step in the process is a series of focus groups, set for June 9 and 10, with various school and community groups...Read More
&nbsp
PVCC grad helps others and herself on way to dual degrees
5/13/2021 7:32 PM
Organizer of campus charity drives set to attend VCU next year...Read More
&nbsp
Albemarle board approves plans for coming school year
5/13/2021 7:25 PM
To offer five days of in-person instruction, additional staff most likely will be hired to support smaller class sizes with three feet of social distancing in place, among other changes...Read More
&nbsp
Another Police CRB member steps down; board considers investigation models
5/13/2021 6:43 PM
Phillip Seay, the non-voting law enforcement representative, resigned after moving away from the area...Read More
&nbsp
Madison County woman indicted on fraud charges
5/13/2021 5:55 PM
Christine Favara Anderson, 51, is charged with eight counts of wire fraud, three counts of mail fraud, one count of making a false statement and one count of concealing records in a federal investigation...Read More
&nbsp
Local COVID vaccination effort will move into neighborhoods
5/13/2021 4:54 PM
Blue Ridge Health District plans to shut down Fashion Square site in June...Read More
&nbsp
Albemarle schools to unveil draft strategic plan next week
5/13/2021 4:27 PM
A community meeting will be held at 6:30 p.m. Tuesday and will occur via Zoom at bit.ly/3vVOMjw...Read More
&nbsp
Murder case to proceed against Albemarle County man
5/13/2021 4:04 PM
Bryan Garick Hatcher, 45, was arrested in November after police responded to reports of a single shot being fired to the 800 block of Orangedale Avenue and located the body of Tiewan Levert Benston...Read More
&nbsp
WATCH NOW: Proposed streetscape design for Fontaine Avenue unveiled
5/12/2021 8:17 PM
Business community has concern...Read More
---
There was a problem returning the RSS feed.