Tell us a little about what you need, and we'll respond quickly with our price and estimated turnaround time.
Need an appraisal now? Order securely online for an accurate, reliable appraisal to fit your specific needs.
When you need to know the true value of a property, you need an expert. Find out about the appraisal process.
Leading appraisals in The Charlottesville area
For years, mortgage lenders and consumers, as well as other real estate professionals, have depended on our expertise to provide high-quality valuations on a wide range of real estate in the Charlottesville area. By continuously keeping up with local real estate trends in the Charlottesville Area and refreshing our knowledge regarding valuation techniques through accredited courses, we've been consistently able to produce reliable home valuations for people just like you.
There was a problem returning the RSS feed.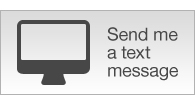 Today's Rates
| Mtg Loan | Rate | APR |
| --- | --- | --- |
| 30-yr Fixed | 4.55% | 4.7% |
| 15-yr Fixed | 4.01% | 4.22% |
| 1-yr Adj | 2.76% | 3.42% |
* national averages
&nbsp
Scottsville town councilors seek better relations with Albemarle County
1/1/0001 12:00 AM
The councilors made asks of the Albemarle County Board of Supervisors and county staff to work together around issues of representation, infrastructure, economic development and the environment...Read More
&nbsp
More than 47,000 votes already cast locally
1/1/0001 12:00 AM
With only a week until Election Day, about 40% of Charlottesville and Albemarle County voters have officially made their decisions...Read More
&nbsp
Two Brownsville Elementary employees test positive for COVID-19
1/1/0001 12:00 AM
During the time they were contagious, neither employee had any contact with students, according to Brownsville Elementary"s principal...Read More
&nbsp
Judge agrees to non-suit Rachel"s Haven petition
1/1/0001 12:00 AM
A Charlottesville judge has agreed to dismiss a petition seeking to overturn a rezoning for an apartment complex that would include housing for people with disabilities...Read More
&nbsp
COVID plays big trick on local Halloween traditions
1/1/0001 12:00 AM
Health officials and local governments recommend replacing parties, trick-or-treating with family activitie...Read More
&nbsp
CATEC to start in-person instruction next month
1/1/0001 12:00 AM
"To participate in their class without the hands-on experience is like asking a student to read a book about playing the violin but never allowing them to touch the violin....Read More
&nbsp
Fashion Square J.C. Penney property is sold
1/1/0001 12:00 AM
A representative with the new ownership said the company has no specific plans for the site at this time...Read More
&nbsp
Wedding at Wintergreen Resort leads to quarantine of 20 employees
1/1/0001 12:00 AM
Some food and beverage staff have since tested positive...Read More
&nbsp
Longstanding problems with Charlottesville public housing being tackled under new leadership
1/1/0001 12:00 AM
It was never going to be easy...Read More
&nbsp
Albemarle to revise mask policy after teachers raise concerns
1/1/0001 12:00 AM
The division is planning to remove language that allowed for brief mask breaks during the day at the teacher"s discretion...Read More
---
There was a problem returning the RSS feed.