Tell us a little about what you need, and we'll respond quickly with our price and estimated turnaround time.
Need an appraisal now? Order securely online for an accurate, reliable appraisal to fit your specific needs.
When you need to know the true value of a property, you need an expert. Find out about the appraisal process.
Leading appraisals in The Charlottesville area
For years, mortgage lenders and consumers, as well as other real estate professionals, have depended on our expertise to provide high-quality valuations on a wide range of real estate in the Charlottesville area. By continuously keeping up with local real estate trends in the Charlottesville Area and refreshing our knowledge regarding valuation techniques through accredited courses, we've been consistently able to produce reliable home valuations for people just like you.
There was a problem returning the RSS feed.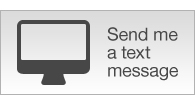 Today's Rates
| Mtg Loan | Rate | APR |
| --- | --- | --- |
| 30-yr Fixed | 4.55% | 4.7% |
| 15-yr Fixed | 4.01% | 4.22% |
| 1-yr Adj | 2.76% | 3.42% |
* national averages
&nbsp
Orange County chamber to host candidate forum
9/16/2019 6:56 PM
The Orange County Chamber of Commerce is hosting the forum, which will be held at 6 p.m. Sept. 23 at Lafayette Station, 26322 Constitution Highway...Read More
&nbsp
Pet Paradise suspects fire started in electrical box
9/16/2019 6:49 PM
The kennel"s president and chief executive officer wrote in the email that Pet Paradise hasn"t received a final report from the Charlottesville fire marshal"s investigation into the Aug. 18 fire...Read More
&nbsp
McClatchy: Nunes" defamation lawsuit shouldn"t have been filed in Albemarle
9/16/2019 6:39 PM
McClatchy does not operate any papers in Virginia, though an attorney argued in his filing that the company distributes to the state physically, digitally and via broadcast...Read More
&nbsp
Former UVa student drops lawsuit against Board of Visitors
9/16/2019 5:50 PM
A U.S. district court judge dismissed the case on Sept. 11 after both sides reached an agreement, according to court documents...Read More
&nbsp
3 dead, including child, in Buckingham County house fire
9/16/2019 5:07 PM
The bodies of a juvenile and two adults were found among the debris of a Buckingham County house fire on Monday, according to the Virginia State Police...Read More
&nbsp
Sullivan named interim provost at Michigan State
9/16/2019 4:57 PM
Former UVa President Teresa A. Sullivan previously advised the Michigan State Board of Trustees in its presidential search that led to MSU President Samuel Stanley's hiring...Read More
&nbsp
City Council to discuss CRB bylaws at Thursday work session
9/16/2019 4:47 PM
Mayor Nikuyah Walker has said a final draft of the proposals could be ready for public review by the City Council's Oct. 7 meeting...Read More
&nbsp
Charlottesville Twelve to host reception marking 60th anniversary of integration
9/16/2019 4:24 PM
Local city officials, School Board members and members of the community are invited to attend the event at Buford Middle School...Read More
&nbsp
Lee, Jackson statues vandalized with "1619" graffiti
9/16/2019 4:04 PM
Photos of the sullied statues circulated online Sunday, and the city's parks and recreation department cleaned it off Monday...Read More
&nbsp
UVa students call for change in medical center"s billing practices
9/16/2019 3:55 PM
UVa medical center officials also held a town hall with employees to discuss possible changes...Read More
---
There was a problem returning the RSS feed.