Tell us a little about what you need, and we'll respond quickly with our price and estimated turnaround time.
Need an appraisal now? Order securely online for an accurate, reliable appraisal to fit your specific needs.
When you need to know the true value of a property, you need an expert. Find out about the appraisal process.
Leading appraisals in The Charlottesville area
For years, mortgage lenders and consumers, as well as other real estate professionals, have depended on our expertise to provide high-quality valuations on a wide range of real estate in the Charlottesville area. By continuously keeping up with local real estate trends in the Charlottesville Area and refreshing our knowledge regarding valuation techniques through accredited courses, we've been consistently able to produce reliable home valuations for people just like you.
There was a problem returning the RSS feed.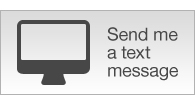 Today's Rates
| Mtg Loan | Rate | APR |
| --- | --- | --- |
| 30-yr Fixed | 4.55% | 4.7% |
| 15-yr Fixed | 4.01% | 4.22% |
| 1-yr Adj | 2.76% | 3.42% |
* national averages
&nbsp
Albemarle board approves 40-cent cigarette tax
10/20/2021 5:22 PM
Albemarle County will tax cigarettes at 40 cents per pack starting Jan. 1...Read More
&nbsp
Commissioners OK southern Albemarle convenience center
10/20/2021 4:50 PM
A proposed trash and recycling station in Keene was deemed consistent with Albemarle County's Comprehensive Plan by the county's Planning Commission...Read More
&nbsp
Jefferson School proposes melting Lee statue to transform into public art
10/20/2021 4:47 PM
A proposal submitted by the Jefferson School African American Heritage Center could transform Charlottesville's statue — and collective memory — of Confederate Gen. Robert E. Lee...Read More
&nbsp
Albemarle County Supervisors, School Board kick off capital spending discussions
10/20/2021 4:30 PM
"I wish we had a lot more money and a lot more ability because the reality is we have a lot of need in this community....Read More
&nbsp
Mountain View overcrowding, new high school center among Albemarle School Board"s top capital priorities
10/19/2021 6:35 PM
"It's not like people are going to stop wanting to move to Albemarle County, so capacity is always going to be an issue....Read More
&nbsp
250 apartments proposed on West Rio
10/19/2021 4:14 PM
A developer has asked for rezoning so the company can build a 250-unit apartment complex on West Rio, with promises that some units would be affordable for those with lower incomes...Read More
&nbsp
BRHD makes online sign-ups for COVID-19 testing available
10/19/2021 4:04 PM
Seeking to make COVID-19 testing more efficient, the Blue Ridge Health District is rolling out online sign-ups for appointments at its health departments and at the JCPenney testing site at Fashion Square Mall on Fridays...Read More
&nbsp
Dr. Petri dishes on COVID
10/18/2021 5:49 PM
Dr. William A. Petri, an immunologist at the University of Virginia School of Medicine, answers this week's questions from readers on COVID-19. Dr. Petri will keep dishing on COVID-19 and answering your questions each week in The Daily Progress for...Read More
&nbsp
Pinkston continues to lead fundraising among local candidates
10/18/2021 4:26 PM
Brian Pinkston, a Democrat, continued to lead the council candidates in fundraising, bringing in $20,589.45 from Sept. 1 to Sept. 30...Read More
&nbsp
Tattoo artists to make their mark in helping SARA overcome funding cuts
10/18/2021 3:01 PM
The Sexual Assault Resource Center experienced funding cuts. A group of local tattoo artists is stepping up...Read More
---
There was a problem returning the RSS feed.