Tell us a little about what you need, and we'll respond quickly with our price and estimated turnaround time.
Need an appraisal now? Order securely online for an accurate, reliable appraisal to fit your specific needs.
When you need to know the true value of a property, you need an expert. Find out about the appraisal process.
Leading appraisals in The Charlottesville area
For years, mortgage lenders and consumers, as well as other real estate professionals, have depended on our expertise to provide high-quality valuations on a wide range of real estate in the Charlottesville area. By continuously keeping up with local real estate trends in the Charlottesville Area and refreshing our knowledge regarding valuation techniques through accredited courses, we've been consistently able to produce reliable home valuations for people just like you.
There was a problem returning the RSS feed.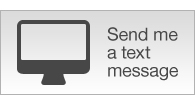 Today's Rates
| Mtg Loan | Rate | APR |
| --- | --- | --- |
| 30-yr Fixed | 4.55% | 4.7% |
| 15-yr Fixed | 4.01% | 4.22% |
| 1-yr Adj | 2.76% | 3.42% |
* national averages
&nbsp
Charlottesville City Council reviews proposed collective bargaining ordinance
8/15/2022 6:29 PM
The ordinance authorizes collective bargaining for wages and salaries, working conditions, and non-health and non-welfare benefits, such as leave and holidays. It does not allow bargaining on the subjects of health and welfare benefits, core personnel rules and decisions, and...Read More
&nbsp
Greensky Bluegrass back in town with new music, appreciation
8/15/2022 5:00 PM
The band is enjoying touring again after pandemic-related shutdowns kept the musicians at a distance from their fans...Read More
&nbsp
"The Color of Community": conversation on reflection and unsolved issues
8/13/2022 8:42 PM
Dr. Andrea Douglas, executive director of the Jefferson School African American Heritage Center, said she hopes that the community can come together, hear from each other and understand what the people want five years after the events of Aug. 11...Read More
&nbsp
Making peace with Jefferson and founders who enslaved people: Is it possible?
8/13/2022 4:45 PM
Thomas Jefferson, James Madison and James Monroe were a peerless trinity in the eyes of many Central Virginians. Together, their accomplishments were unrivaled in American history, but the three also enslaved people...Read More
&nbsp
Charlottesville walking vigil sparking change together
8/13/2022 10:15 AM
"It"s important that the people who were here, who have the lived experience, who are impacted by it are the ones that speak to the truth of what took place here," said Elizabeth Shillue...Read More
&nbsp
Charlottesville Police Civilian Oversight Board launches new reporting initiatives
8/12/2022 5:17 PM
The website would also allow citizens to request board review of police internal affairs investigations, submit recommendations to improve the department's or the board's services and submit compliments to police officer...Read More
&nbsp
Join us to pledge to denounce racism and white supremacy
8/12/2022 3:42 PM
As The Daily Progress wraps up its coverage of the fifth anniversary of the Unite the Right riots, we have heard calls for unity. At The Daily Progress Town Hall on Aug. 11, panelists suggested that people listen more and...Read More
&nbsp
Heather Heyer Foundation no longer accepting donations
8/12/2022 2:34 PM
On the fifth anniversary of her daughter"s death, Susan Bro shared that the Foundation is indefinitely halting acceptance of, both, donations and scholarship applications...Read More
&nbsp
Charlottesville changes since Aug. 12, 2017
8/12/2022 10:01 AM
A list of changes in and around Charlottesville in the wake of the Aug. 11 and Aug. 12, 2017 events surrounding the Unite the Right rally...Read More
&nbsp
Daily Progress Town Hall panelists urge difficult conversation
8/11/2022 6:45 PM
Listening, telling and having empathy and curiosity would go a long way to healing the wounds that linger in Charlottesville and across the nation, panelists of a Daily Progress Town Hall said Thursday night...Read More
---
There was a problem returning the RSS feed.