Tell us a little about what you need, and we'll respond quickly with our price and estimated turnaround time.
Need an appraisal now? Order securely online for an accurate, reliable appraisal to fit your specific needs.
When you need to know the true value of a property, you need an expert. Find out about the appraisal process.
Leading appraisals in The Charlottesville area
For years, mortgage lenders and consumers, as well as other real estate professionals, have depended on our expertise to provide high-quality valuations on a wide range of real estate in the Charlottesville area. By continuously keeping up with local real estate trends in the Charlottesville Area and refreshing our knowledge regarding valuation techniques through accredited courses, we've been consistently able to produce reliable home valuations for people just like you.
There was a problem returning the RSS feed.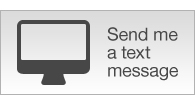 Today's Rates
| Mtg Loan | Rate | APR |
| --- | --- | --- |
| 30-yr Fixed | 4.55% | 4.7% |
| 15-yr Fixed | 4.01% | 4.22% |
| 1-yr Adj | 2.76% | 3.42% |
* national averages
&nbsp
TJPDC appoints Jacobs as executive director
9/21/2021 7:15 PM
Christine Jacobs has been serving as the interim executive director since February...Read More
&nbsp
City School Board ponders budget trade-offs
9/21/2021 7:07 PM
Talks about the middle school reconfiguration project dominated the School Board"s budget work session, a glimpse at what"s ahead...Read More
&nbsp
Teen pleads guilty in killing of college student in NYC park
9/21/2021 5:53 PM
NEW YORK — One of two teens charged as adults in the fatal stabbing of a college student from Charlottesville in a New York City park pleaded guilty Tuesday to murder and robbery charges...Read More
&nbsp
Boyles answers questions about Brackney firing, Walker pushes for police reform
9/21/2021 5:55 PM
City Manager Chip Boyles admits he should have talked to City Councilors more about his decision but still refuses to go into detail over his firing of Police Chief RaShall Brackney three weeks ago...Read More
&nbsp
CenturyLink issues in Scottsville area persist
9/21/2021 5:05 PM
Dozens of residents are still without internet or phone service after a storm in late July. The problems may not be only weather-related...Read More
&nbsp
Court questioning financial responsibility of transporting Cantwell for rally trial
9/20/2021 9:30 PM
A recent order from Senior U.S. District Judge Norman K. Moon clarified that the cost of transportation had been calculated by the U.S. Marshal's Service to cost $15,927 and that the Marshal's Service cannot transport Cantwell until it receives payment...Read More
&nbsp
Collaborative receives award for promoting minority businesses
9/20/2021 7:15 PM
Charlottesville Regional Chamber of Commerce"s organization announces the award...Read More
&nbsp
ACPS to offer $2,500 bonus to bus drivers, school nurses amid staffing shortage
9/19/2021 5:31 PM
The county school division also is asking families to drive their children to school, if possible, and is planning to expand walk zones around schools, which would mean more students walking or biking to school...Read More
&nbsp
New social-emotional learning coaches helping to address Albemarle students" needs
9/19/2021 5:30 PM
Because it"s a new role, the schools and counselors have flexibility to define it. So far, the middle school counselors are focused on staying in touch with students who are quarantined because of a possible exposure to COVID-19, while others...Read More
&nbsp
Alex Jones attempting to force information from rally lawsuit plaintiff
9/19/2021 4:40 PM
Brennan Gilmore sued Alex Jones, who is the main host and operator of InfoWars, as well as InfoWars and several others, in March 2018, claiming defamation following their coverage of the Unite the Right rally...Read More
---
There was a problem returning the RSS feed.