Tell us a little about what you need, and we'll respond quickly with our price and estimated turnaround time.
Need an appraisal now? Order securely online for an accurate, reliable appraisal to fit your specific needs.
When you need to know the true value of a property, you need an expert. Find out about the appraisal process.
Leading appraisals in The Charlottesville area
For years, mortgage lenders and consumers, as well as other real estate professionals, have depended on our expertise to provide high-quality valuations on a wide range of real estate in the Charlottesville area. By continuously keeping up with local real estate trends in the Charlottesville Area and refreshing our knowledge regarding valuation techniques through accredited courses, we've been consistently able to produce reliable home valuations for people just like you.
There was a problem returning the RSS feed.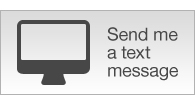 Today's Rates
| Mtg Loan | Rate | APR |
| --- | --- | --- |
| 30-yr Fixed | 4.55% | 4.7% |
| 15-yr Fixed | 4.01% | 4.22% |
| 1-yr Adj | 2.76% | 3.42% |
* national averages
&nbsp
Santa Fund donations for Dec. 13, 2019
12/12/2019 5:00 PM
The Santa Fund, established in 1894 by The Daily Progress, collects donations to provide shoes, clothing, medicine, eyeglasses, school supplies and other essentials to children in need...Read More
&nbsp
Fields to appeal state conviction in Charlottesville car attack
12/12/2019 3:21 PM
James Alex Fields Jr. plans to appeal the entirety of his state conviction for driving his car into a crowd of counterprotesters after the 2017 Unite the Right rally...Read More
&nbsp
City Council cancels plans to conduct CRB interviews on Monday
12/12/2019 1:58 PM
The council notified the 14 applicants on Thursday that it will not conduct interviews at its meeting on Monday as previously planned...Read More
&nbsp
City police remove Dodge Challenger from service
12/12/2019 11:47 AM
The Charlottesville Police Department is removing the only Dodge Challenger from its fleet...Read More
&nbsp
Three arrested and charged in Barboursville rape
12/12/2019 11:29 AM
Garcia and Burley face one count each of rape by force and forcible sodomy. Webb faces one count of forcible sodomy...Read More
&nbsp
St. Anne"s-Belfield grad slain near Barnard campus in New York City
12/12/2019 10:04 AM
Tessa Majors, who graduated from St. Annes-Belfield in 2019, was killed while walking near the Barnard College campus...Read More
&nbsp
Santa Fund donations for Dec. 12, 2019
12/11/2019 5:45 PM
Today's donation...Read More
&nbsp
Skill machines manufacturers request federal lawsuit be moved to state court
12/11/2019 4:58 PM
Manufacturer plaintiffs requested the lawsuit be remanded to the circuit court and filed an amended complaint which removed federal issues. The amended complaint relies on arguments based in Virginia code and the state constitution instead...Read More
&nbsp
Advisory Committee recommends Mountain View Elementary as new name for Cale
12/11/2019 3:35 PM
In agreement with students and staff members at Cale Elementary School, an advisory committee is recommending Mountain View for the school's next name...Read More
&nbsp
Albemarle officials address concerns about proposed brewery
12/11/2019 3:19 PM
The meeting at Agnor Hurt Elementary School was held by Board of Supervisors Chairman Ned Gallaway to provide information to community members about farm brewery regulations...Read More
---
There was a problem returning the RSS feed.