Tell us a little about what you need, and we'll respond quickly with our price and estimated turnaround time.
Need an appraisal now? Order securely online for an accurate, reliable appraisal to fit your specific needs.
When you need to know the true value of a property, you need an expert. Find out about the appraisal process.
Leading appraisals in The Charlottesville area
For years, mortgage lenders and consumers, as well as other real estate professionals, have depended on our expertise to provide high-quality valuations on a wide range of real estate in the Charlottesville area. By continuously keeping up with local real estate trends in the Charlottesville Area and refreshing our knowledge regarding valuation techniques through accredited courses, we've been consistently able to produce reliable home valuations for people just like you.
There was a problem returning the RSS feed.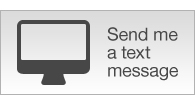 Today's Rates
| Mtg Loan | Rate | APR |
| --- | --- | --- |
| 30-yr Fixed | 4.55% | 4.7% |
| 15-yr Fixed | 4.01% | 4.22% |
| 1-yr Adj | 2.76% | 3.42% |
* national averages
&nbsp
Breezy Hill development denied by Albemarle supervisors
1/1/0001 12:00 AM
"I am looking less favorably, and it is because of the impacts they will have on the existing and many longtime residents of the smaller neighborhood nearby, who have been trampled over many decades by residents moving in, by construction,...Read More
&nbsp
13 area transportation projects recommended for Smart Scale funding
1/1/0001 12:00 AM
"I think [the district] did a very good job of having targeted improvements that are addressing safety and congestion hotspots ......Read More
&nbsp
$150,000-plus in drugs, firearms seized from Augusta, Nelson residences
1/1/0001 12:00 AM
Authorities seized 15 firearms, approximately 3.25 pounds of methamphetamine, about one pound of marijuana, marijuana edibles and illegal prescription drugs...Read More
&nbsp
Vaccine questions abound locally
1/1/0001 12:00 AM
Health district now grappling with limited supply of vaccine first dose...Read More
&nbsp
County assessments grow at slowest rate since "13
1/1/0001 12:00 AM
Real property tax assessments rose by an average of 1.4% in Albemarle County for 2021, the slowest rate of growth since 2013...Read More
&nbsp
Ivy transfer station to be closed this weekend
1/1/0001 12:00 AM
The facility will remain open to receive vegetative waste and clean fill and the Ivy Convenience Center will remain open during normal hours Saturday and Monday...Read More
&nbsp
City argues Kessler public records lawsuit has no standing
1/1/0001 12:00 AM
Jason Kessler's lawsuit claims that the city improperly deleted text messages about the rally made by former City Manager Maurice Jones and by former Police Chief Al Thomas...Read More
&nbsp
City Council discusses changes to Human Rights Commission
1/1/0001 12:00 AM
Charlottesville is planning to make changes to its Human Rights Commission...Read More
&nbsp
Councilors say Charlottesville needs to jettison negativity
1/1/0001 12:00 AM
Public berates council over city manager hiring proces...Read More
&nbsp
Five family members" names added to UVa Memorial to Enslaved Laborers
1/1/0001 12:00 AM
The memorial bears the names of hundreds of known workers and blank-line "memory marks" for the thousands of names still unknown...Read More
---
There was a problem returning the RSS feed.