Tell us a little about what you need, and we'll respond quickly with our price and estimated turnaround time.
Need an appraisal now? Order securely online for an accurate, reliable appraisal to fit your specific needs.
When you need to know the true value of a property, you need an expert. Find out about the appraisal process.
Leading appraisals in The Charlottesville area
For years, mortgage lenders and consumers, as well as other real estate professionals, have depended on our expertise to provide high-quality valuations on a wide range of real estate in the Charlottesville area. By continuously keeping up with local real estate trends in the Charlottesville Area and refreshing our knowledge regarding valuation techniques through accredited courses, we've been consistently able to produce reliable home valuations for people just like you.
There was a problem returning the RSS feed.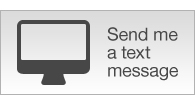 Today's Rates
| Mtg Loan | Rate | APR |
| --- | --- | --- |
| 30-yr Fixed | 4.55% | 4.7% |
| 15-yr Fixed | 4.01% | 4.22% |
| 1-yr Adj | 2.76% | 3.42% |
* national averages
&nbsp
Live local updates: Charlottesville rolls out assistance for small businesses
4/1/2020 10:13 AM
This live blog will be updated with recent developments. For more coverage of the local response to the novel coronavirus pandemic, check this round-up of previous coverage...Read More
&nbsp
Virginia"s COVID-19 cases hit 1,484
4/1/2020 8:55 AM
Seven more deaths were reported, bringing the total up to 34. To date, 15,344 tests have been completed...Read More
&nbsp
3 Virginia inmates, 4 staff diagnosed with COVID-19. Advocates fear more to come.
4/1/2020 8:15 AM
As three prisoners at the Virginia Correctional Center for Women tested positive for COVID-19, an offender there said the inmates are suffering and advocates fear the state"s largest prison for women, the Fluvanna Correctional Center for Women, is a tinderbox...Read More
&nbsp
Northam administration urges Virginians to vote absentee by mail; GOP questions timing of "stay-at-home" order
4/1/2020 7:00 AM
Virginia Republicans on Tuesday challenged the length of the "stay-at-home" order Gov. Ralph Northam issued, arguing that it will hamper some of the party's June primaries...Read More
&nbsp
The Daily Progress will furlough employees to cut costs during the economic slowdown caused by the coronavirus
3/31/2020 4:15 PM
Employees of The Daily Progress as well as at dozens of newspapers owned by its parent company, Lee Enterprises Inc., will be required to take two weeks of unpaid leave between now and the end of June...Read More
&nbsp
Deadline for Northam to sign statues bill looms
3/31/2020 3:20 PM
Virus impact might delay bill"s path to la...Read More
&nbsp
No-Cook Cooking: Get started on easy greens cooking now and enjoy all summer long
3/31/2020 2:58 PM
Collard greens make great plate partners for okra, stuffed peppers and baked sweet potatoes. Take advantage of the speed and convenience of baking potatoes in the microwave to put sweet potatoes in your regular side-dish rotation...Read More
&nbsp
Wham! Virginia comic book retailers adjust to virus" impact on industry
3/31/2020 1:38 PM
Starting Wednesday, many comic book shops will not have a fresh crop of issues, which are released weekly, for the first time in recent memory — making purveyors of masked superheroes and illustrated stories the latest industry to face big...Read More
&nbsp
UPDATED: Charlottesville area sees first death from COVID-19; local confirmed cases increase
3/31/2020 1:18 PM
The woman was in her 80s; health officials said they will not provide any further information about her...Read More
&nbsp
Virginia colleges give students choice for how they"ll be graded with classes moved online
3/31/2020 1:10 PM
As college students in Virginia finish the semester with classes online, universities are giving them extra flexibility for how they'll get credit...Read More
---
There was a problem returning the RSS feed.