Tell us a little about what you need, and we'll respond quickly with our price and estimated turnaround time.
Need an appraisal now? Order securely online for an accurate, reliable appraisal to fit your specific needs.
When you need to know the true value of a property, you need an expert. Find out about the appraisal process.
Leading appraisals in The Charlottesville area
For years, mortgage lenders and consumers, as well as other real estate professionals, have depended on our expertise to provide high-quality valuations on a wide range of real estate in the Charlottesville area. By continuously keeping up with local real estate trends in the Charlottesville Area and refreshing our knowledge regarding valuation techniques through accredited courses, we've been consistently able to produce reliable home valuations for people just like you.
There was a problem returning the RSS feed.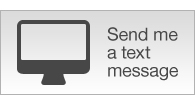 Today's Rates
| Mtg Loan | Rate | APR |
| --- | --- | --- |
| 30-yr Fixed | 4.55% | 4.7% |
| 15-yr Fixed | 4.01% | 4.22% |
| 1-yr Adj | 2.76% | 3.42% |
* national averages
&nbsp
We Code, Too hands out 200 turkeys to families in need
1/1/0001 12:00 AM
"The need is again tremendous and I can't speak to how proud I am of our community for standing up, speaking up once again and rallying to answer the call....Read More
&nbsp
Albemarle police investigating killing in Covesville
1/1/0001 12:00 AM
An unnamed suspect is under investigation and police say there is no threat to the community...Read More
&nbsp
After two-decade effort, Crozet Tunnel opens to the public
1/1/0001 12:00 AM
The trail features a nearly one-mile long railroad tunnel designed by engineer Claudius Crozet and constructed by hundreds of Irish immigrants and enslaved African Americans over a period of 10 years shortly before the Civil War. Trailheads are accessible on...Read More
&nbsp
Albemarle schools look for ways make up learning lost to COVID
1/1/0001 12:00 AM
Officials acknowledged the persistent achievement gaps among student groups in the division that were present before the pandemic. They're expecting those gaps to be exacerbated by the pandemic, especially among younger students...Read More
&nbsp
Legislators wary of taking county priorities to shortened session
1/1/0001 12:00 AM
Lawmakers were hesitant to commit to most of Albemarle County"s asks...Read More
&nbsp
City Council considers funding for school reconfiguration project
1/1/0001 12:00 AM
An initial cost estimate for the project will be presented to councilors in June 2021, according to a timeline that was pushed back because of the pandemic...Read More
&nbsp
City Council discusses priorities on capital spending
1/1/0001 12:00 AM
Charlottesville City Council held a virtual work session to discuss priorities and large capital expenditures on Friday...Read More
&nbsp
Area food banks gearing up for busy holiday season
1/1/0001 12:00 AM
As Charlottesville area food banks and similar charities prepare for an increased need for their services around Thanksgiving, they"re also experiencing a continued increase of support...Read More
&nbsp
CPD still seeking info on 8-year mark of Sage Smith"s disappearance
1/1/0001 12:00 AM
The Charlottesville Police Department is still looking for the missing man identified as a person of interest in the unsolved homicide of Sage Smith, eight years to the day since she vanished...Read More
&nbsp
Charlottesville School Board hears more about reopening plans
1/1/0001 12:00 AM
Members are concerned about, among other things, the proposed increase in asynchronous days — days when students work independently on assignments and other activities — for middle and high school students...Read More
---
There was a problem returning the RSS feed.