The Trice Group, LLC
It doesn't matter what type of property you have. Our knowledge of local neighborhoods and formal training as licensed appraisers make us qualified to provide home valuations in Albemarle County for clients ranging from national mortgage companies to local lenders or individual businesses and consumers.
Call us today at 888.440.VALU (8258).

Frequently Asked Questions
Get the best value on every appraisal service.
How do we do more in less time and maintain affordable costs while maintaining high quality? The answer is: Technology. And first and foremost, we know the importance of customer service. You'll be treated with the utmost courtesy in all aspects of working and communicating with The Trice Group, LLC. Our goal is simply a superior experience for our customers. Call us. We guarantee you'll see the difference, too.
Get A Fee Quote
There was a problem returning the RSS feed.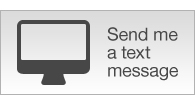 Today's Rates
| Mtg Loan | Rate | APR |
| --- | --- | --- |
| 30-yr Fixed | 4.55% | 4.7% |
| 15-yr Fixed | 4.01% | 4.22% |
| 1-yr Adj | 2.76% | 3.42% |
* national averages
&nbsp
CT: Albemarle analyzing changes to school accreditation
5/25/2019 8:32 PM
Greer Elementary is the division's only school accredited with conditions...Read More
&nbsp
Central Virginia voters to pick nominees in two state House races
5/25/2019 7:13 PM
Two Democrats are vying for the nomination in the 57th District, and two Republicans will compete for the 20th District GOP nod on June 11...Read More
&nbsp
Albemarle 'trying to get ahead of the game' on algal blooms at Chris Greene Lake
5/25/2019 6:01 PM
In 2017, the lake was closed for more than three months, and in 2018 it was closed for almost two weeks, both times due to unsafe levels of harmful algae species...Read More
&nbsp
So long to Ralph's House: University Hall imploded
5/25/2019 4:23 PM
UVa basketball legend Ralph Sampson was given the honor of pushing a fake plunger — alongside fellow legend Dawn Staley — symbolically bringing down 5,000 tons of concrete from the building's roof...Read More
&nbsp
Madison man killed Friday after car hit tree in Albemarle
5/25/2019 3:20 PM
The driver, Richard A. Meideros, 52, was transported to the University of Virginia Medical Center after the car crashed into a tree...Read More
&nbsp
Area closings for Memorial Day
5/25/2019 3:07 PM
Charlottesville Area Transit will observe Sunday-level service on Monday...Read More
&nbsp
Memorial Day events in Central Virginia
5/25/2019 3:02 PM
A Memorial Day ceremonypresented by the Veterans of Foreign Wars Post 1827 will begin at 11 a.m. at the Sprint Pavilion on Charlottesville's Downtown Mall. (434) 293-4847...Read More
&nbsp
Former MHS coach, officer to serve 30 days
5/24/2019 10:59 PM
Convicted of inappropriate communication with gir...Read More
&nbsp
New leave policy for Albemarle teachers on hold
5/24/2019 7:49 PM
The policy "as currently adopted, may encourage teachers to request leave at the last minute, making it far more difficult to hire a substitute for their absence....Read More
&nbsp
Sampson to push the button for U-Hall implosion
5/24/2019 7:51 PM
Eventually the rubble will clear, and UVa administrators will begin in earnest the next step in their athletics master plan...Read More
---
There was a problem returning the RSS feed.