Tell us a little about what you need, and we'll respond quickly with our price and estimated turnaround time.
Need an appraisal now? Order securely online for an accurate, reliable appraisal to fit your specific needs.
When you need to know the true value of a property, you need an expert. Find out about the appraisal process.
Leading appraisals in The Charlottesville area
For years, mortgage lenders and consumers, as well as other real estate professionals, have depended on our expertise to provide high-quality valuations on a wide range of real estate in the Charlottesville area. By continuously keeping up with local real estate trends in the Charlottesville Area and refreshing our knowledge regarding valuation techniques through accredited courses, we've been consistently able to produce reliable home valuations for people just like you.
There was a problem returning the RSS feed.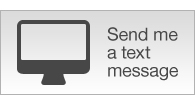 Today's Rates
| Mtg Loan | Rate | APR |
| --- | --- | --- |
| 30-yr Fixed | 4.55% | 4.7% |
| 15-yr Fixed | 4.01% | 4.22% |
| 1-yr Adj | 2.76% | 3.42% |
* national averages
&nbsp
City Council repeals city COVID ordinance; area vaccination rates among highest in state
1/1/0001 12:00 AM
Charlottesville now will just defer to state guidelines...Read More
&nbsp
Albemarle schools won"t be adding more in-person days this academic year
1/1/0001 12:00 AM
However, all students will have access to five days of in-person classes next school year...Read More
&nbsp
County permitted to amend lawsuit against Scottsville Volunteer Rescue Squad
1/1/0001 12:00 AM
The decision in the latest legal complication in an already lengthy and nuanced case that followed the dissolution of the 45-year-old rescue squad...Read More
&nbsp
Nelson board endorses letter to federal agency regarding land easements
1/1/0001 12:00 AM
"It is inevitable that the county tax assessments on these properties will be reduced due to the limitations that the easements put upon the landowners" properties, costing a loss of county tax revenue on these properties....Read More
&nbsp
Public defender pay still an issue, though local governments lead way on supplements
1/1/0001 12:00 AM
"... throughout the state, there"s a growing recognition from a lot of prosecutors that there should be more equity in the way we compensate public defenders, and I think city and county governments are recognizing that they need to step...Read More
&nbsp
Local farmers markets work to adapt to COVID-19 restrictions
1/1/0001 12:00 AM
City Market returns to Water Street, though still with a pre-order format; IX Art Park hosts vendors, to...Read More
&nbsp
Life after COVID-19: For 44-year-old Danville woman, 4-month ordeal more than just physical challenges
1/1/0001 12:00 AM
Rebecca Wright is nowhere close to her normal condition from just four months ago in December...Read More
&nbsp
Medical student sues UVa after being expelled following public talk on microaggressions
1/1/0001 12:00 AM
"This student asked a series of questions that were quite antagonistic toward the panel. He pressed on and stated one faculty member was being contradictory. ......Read More
&nbsp
Russian literature goes to jail to help answer life"s big questions
1/1/0001 12:00 AM
UVa course will bring college students and inmates together to discuss the hows, whys and wherefores...Read More
&nbsp
Area parks and recreation services gearing up for delayed summer season
1/1/0001 12:00 AM
But the later start this year, along with competition from other communities, has made it more difficult than normal to find all the employees they need...Read More
---
There was a problem returning the RSS feed.